ARCHITECTS PLANNERS ENGINEERS ECOLOGISTS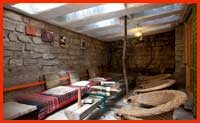 Jaisim Fountainhead was founded in 1970. Over a span of four decades the firm has undertaken and executed scores of projects in almost every aspect of the building industry. Building on a philosophy that is committed to the earth and dedicated to the client, every creation is iconoclastic, individualistic and eco-friendly.

In 2001, Jaisim-Fountainhead Projects Private Limited (JFPPL) was formed as a subsidiary of Jaisim-Fountainhead in order to handle larger, non-residential, corporate projects. JFPPL works in tandem with JFPPL Associates located in and around Bangalore and India. Our associates make it possible to work on large-scale undertakings and those not locally situated.

A fairly comprehensive list of projects undertaken is available in the Media Kit page of this website.